The 2019 National Historically Black Colleges and Universities Week Conference (HBCU) was held September 8 – 11, 2019 at the Renaissance Washington in Washington DC. The conference focus was on how HBCUs can successfully compete for top opportunities while providing education and economic experiences that can improve standards of living for the students, people, and communities they principally serve.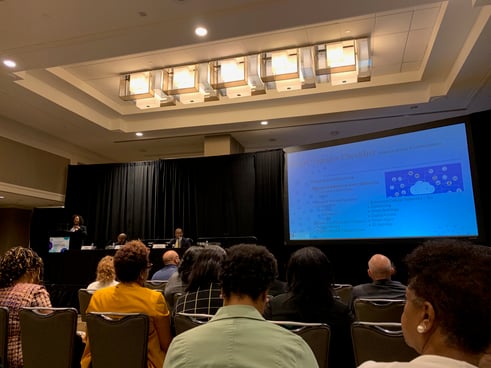 The multi- and interdisciplinary tracks and sessions provided an unparalleled depth and diversity of information to improve prospects for enhanced HBCU competitiveness. Two of the sessions I enjoyed the most focused on student achievement, quality partnerships, and institutional performance. Deborah Dent, CIO, from Jackson State University gave an in-depth and thought-provoking presentation on what a SMART campus really is (pictured to the right.) She reinforced the importance of tying the IT Strategic Plan to the mission of the institution and to what the students need to succeed—and how it is critically important to change not just the technology but the associated business processes as well—higher ed, cannot continue to operate as it did at the turn of the century. We must break down silos, focus on institutional priorities, and make data-informed decisions. Efforts need to be coordinated across the campus for the best impact. Ultimately campus leadership and vision are critical to the success of any initiative.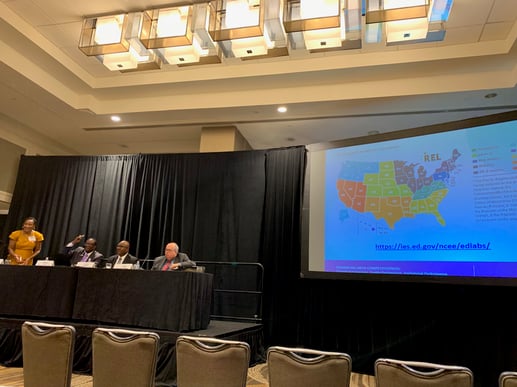 Another important session that showcases the importance of collaboration between institutions was the panel discussion with La'Tara Osborne-Lampkin, Chris Gilmer, Donzell Lee, and Ivan Banks (pictured to the right.) HBCUs in Mississippi have formed a collective partnership to promote a unified, culture-based approach to student success to enhance institutional competitiveness, build research capacity, and increase student readiness to compete regionally and nationally. For more information on the Regional Educational Laboratory Southeast (REL Southeast) visit: https://ies.ed.gov/ncee/edlabs/regions/southeast/ Again, colleges are continuously innovating to improve the lives of their students and communities.
I look forward to attending this event next year and continuing to learn from these institutions.