Enable next-generation skills validation for students
As questions on the ROI of a college degree persist, colleges and universities are turning to microcredential programs or other alternative education pathways. HelioCampus enables you to seamlessly provide transparency into students' learning journeys so they can better demonstrate employability or identify growth opportunities with a verified, transferable learning record that exhibits academic and co-curricular learning, as well as student self-issued achievements.
Empower students to share their learning journey via CLR with HelioCampus
1EdTech Certified for Comprehensive Learner Record (CLR)
Seamlessly provide detailed performance on key assignments or co-curricular experiences to students, administrators, and employers. HelioCampus automatically links from your curriculum maps and is broadly accepted via our 1EdTech certification.
Award badges automatically
Easily issue badges for course or co-curricular experiences automatically via CLR and our Open Badges certification from 1EdTech. Students can also independently share badges to social networks or employer platforms.
Enable learners to curate their portfolio
Students can choose which key assignments linked to their program's curriculum map to use to frame their portfolio for future employers and jobs. Plus, HelioCampus allows them to further strengthen their portfolio with additional evidence from past work or outside experiences.

"It's always about the students. And so to have a functional comprehensive learner record where a student could show what they do in the classroom, as well as their experiential learning activities, to potential employers is an exciting thing."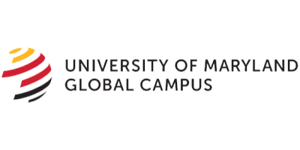 "A CLR is what best represents your students and institutions in terms of what is needed to support students so that they may reach their goals. At UMGC, we really want our document to serve our students so that they may articulate skills and learning within the classroom and be able to say with confidence, 'this is what I have learned, this is how I learned it, and this is how I can apply it to the job opportunity that I am seeking.'"
Learn more about the future of skills and credentialing for higher education and employers
Request a Demo
HelioCampus enables you to streamline your assessment and accreditation workflows and reduce the hunt for evidence or manual data collection. Let us partner with you to improve student learning outcomes, provide students with verified evidence of their achievements, and support continuous improvement.