Assessment, Accreditation and Self Study
Decennial Report: An Inclusive Model for Decision-Making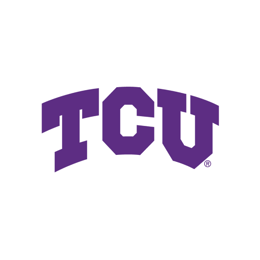 Texas Christian University
Texas Christian University (TCU), established in 1873, is a private research university in Fort Worth, Texas. TCU has enrolled around 11,900 students, with 10,222 being undergraduates as of Fall 2021.

One of the many challenges for higher education is remaining ready for re-accreditation. For accreditation review to be meaningful to all stakeholders, it needs to be inclusive, organized, collaborative, and authentically driven by the desire to improve. Preparing a self study should not be an onerous and overbearing task that only happens when an institution or program is up for re-accreditation. Rather, it should be a regular way of working at all levels of an institution.
"At one of the first SACSCOC training sessions I attended many years ago, the reviewer said, 'don't get ready for re-accreditation, stay ready' and the best way I can translate that into practice is to ensure we have a quality assessment process and system to ensure we are ready for any report, data request, and review everyday. HelioCampus helps us do that."
Leadership Change and Shift Mindsets
TCU had welcomed Dr. David Allen, a new Director of IE, to their university community. With years of experience, Dr. Allen was prepared to lead TCU through the preparation of their Decennial Compliance Certification Report with a meaningful process. However, Dr. Allen didn't have adequate resources to design an efficient methodology to deliver the institution's reaffirmation report. Using the HelioCampus Assessment & Credentialing platform, Dr. Allen was able to accelerate their timeline for a process that normally takes two years.
HelioCampus Evidence Bank to the Rescue
TCU didn't have the right evidence linked to their narrative for each standard to prepare for their self study. The HelioCampus Evidence Bank served as TCU's starting point for report submission. The evidence bank allows institutions to assign users to tag evidence by self study standard and substandard to sections of their report, as well as connect that evidence to standards, outcomes and keywords.
Convey TCU's Story with Technology
Efficiency was something TCU needed, particularly with the accelerated timeline for delivery of a completed self study report. With the assurance from HelioCampus' Evidence Bank, TCU was able to spend more time on the narratives and aligning their words to the appropriate evidence to tell their institution story and its improvements.
Digitizing Future Workflows and Initiating LMS Integration
The digital transformation of TCU is just getting started with the successful submission of the Decennial Report. The next phase is to set up academic and administrative support services annual assessment planning and to integrate their Learning Management System (LMS) Brightspace by D2L to their assessment platform. Through day-to-day collection of direct student assessments from the LMS, program assessment through workflows, and a regular cadence for meeting and reviewing data for improvement, Dr. Allen and his team are always ready for the next review cycle.