Your people make your institution
You need the right data to champion people-first policies that meet employee expectations, align with HR partners, and support the long-term sustainability of your institution. HelioCampus provides a comprehensive view of labor spend within and across member institutions so you can drive impactful workforce plans, set clear hiring and recruiting expectations, and support your institutional mission.
Level up workforce planning and budgeting with HelioCampus Benchmarking Consortium
Evaluate your workforce activity across departmental units
Our Standard Activity Model (SAM) is the gold standard to understand your coverage makeup of essential roles and responsibilities. Help your HR partners understand the delicate balance of under- and over-staffed areas, plus show opportunities to better utilize current staff in alignment with job roles and functions.
Improve your hiring and recruiting processes
Why go it alone, or use non-specific compensation data to gauge the job titles, descriptions, and salary bands for your institution? The Benchmarking Consortium includes anonymized data from 70+ member institutions so you can set realistic and tested expectations for hiring and recruiting with managers, finance, and campus leadership.
Assess organizational structures
Evaluate the medium- to long-term viability of your organizational structures in comparison with member institutions. Our platform enables you to conduct analyses and comparisons that consider the balance of centralization within your institution so you can make recommendations in cabinet and board conversations.
Look like a data expert and drive success
We take on the heavy lift to gather, categorize, normalize, and analyze your job descriptions and payroll data. Then we work hand-in-hand to help you tackle your most pressing questions, while our platform provides charts and visualizations to lead your HR partners through strategic conversations and change.
Assess customer satisfaction
Measure student and stakeholder satisfaction across roles and functions. HelioCampus helps you add dimensions of feedback to your hiring priorities so you can uncover areas where staffing decisions may be impacting service quality or opportunities for business process changes, new technology, training, and more.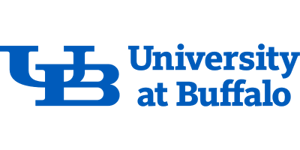 "We needed to really compile all our data and do that deep analysis to make a case for this new approach. HelioCampus gave us the tools to draw those connections."
Learn more about how to inform workforce planning conversations at your institution