Unlocking insights for institutional success
HelioCampus helps higher education institutions see, set, and track actionable opportunities for continuous improvement. We partner with you to optimize your data infrastructure, automate manual workflows, and evaluate investments to transform institutional effectiveness and bring your strategic mission to life.
Data Analytics
Empower campus leaders to ensure student success, accelerate decision-making, and optimize operational processes with a secure data platform that helps you uncover actionable insights from across the student lifecycle. Plus the HelioCampus secret sauce - our data science and analytics services - help you and your team build data fluency, drive change, and advance analytics priorities on your campus.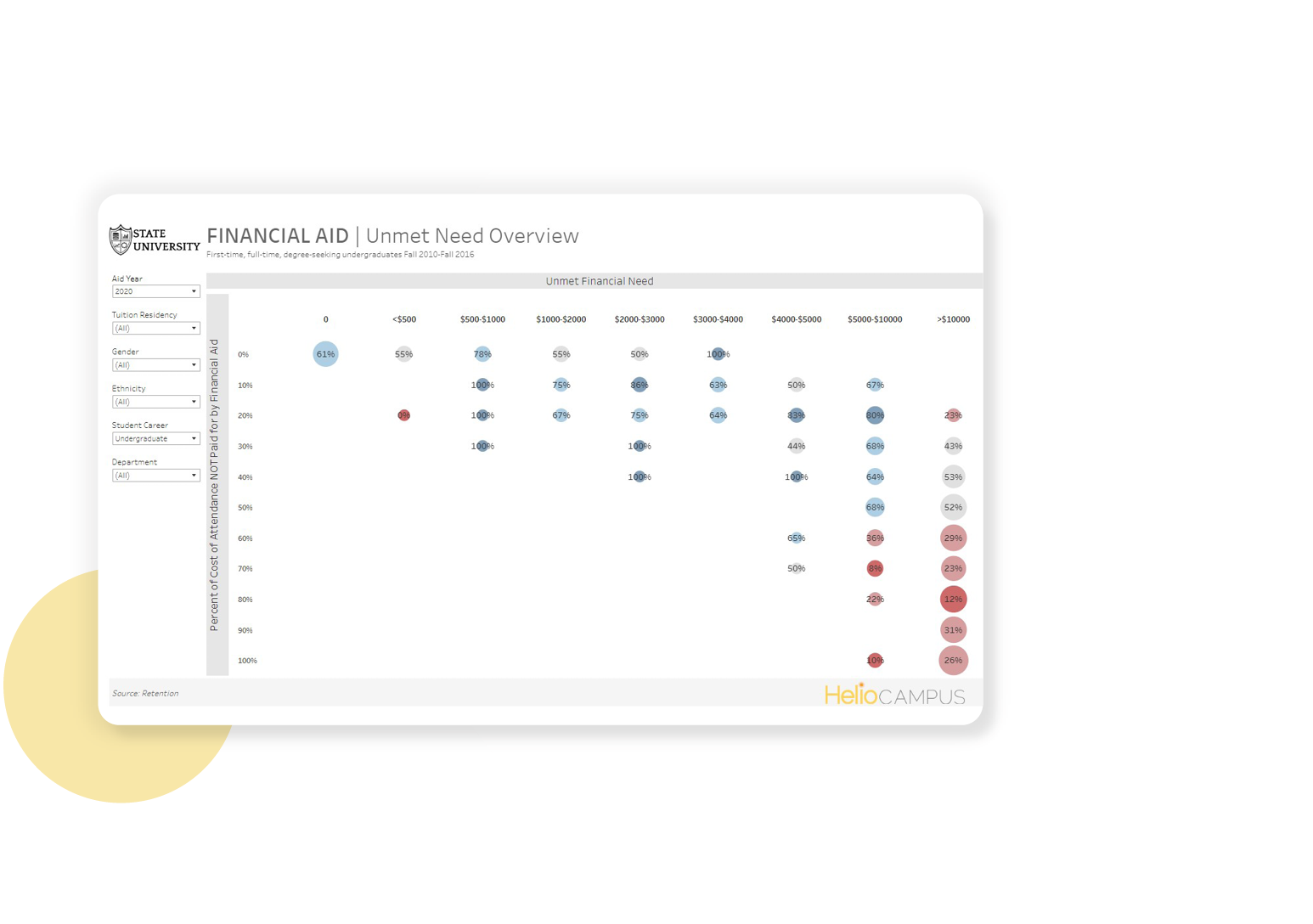 Financial Intelligence
Get deep financial insights to power essential administrative operations like annual budgeting, workforce planning, and financial sustainability efforts. Only HelioCampus offers higher ed business and operations leaders access to benchmarked labor data, long range financial projections, and a finance community of practice to help you plan for a variety of scenarios, understand costs, mitigate risks, and chart a path to their mission.
Explore Financial Intelligence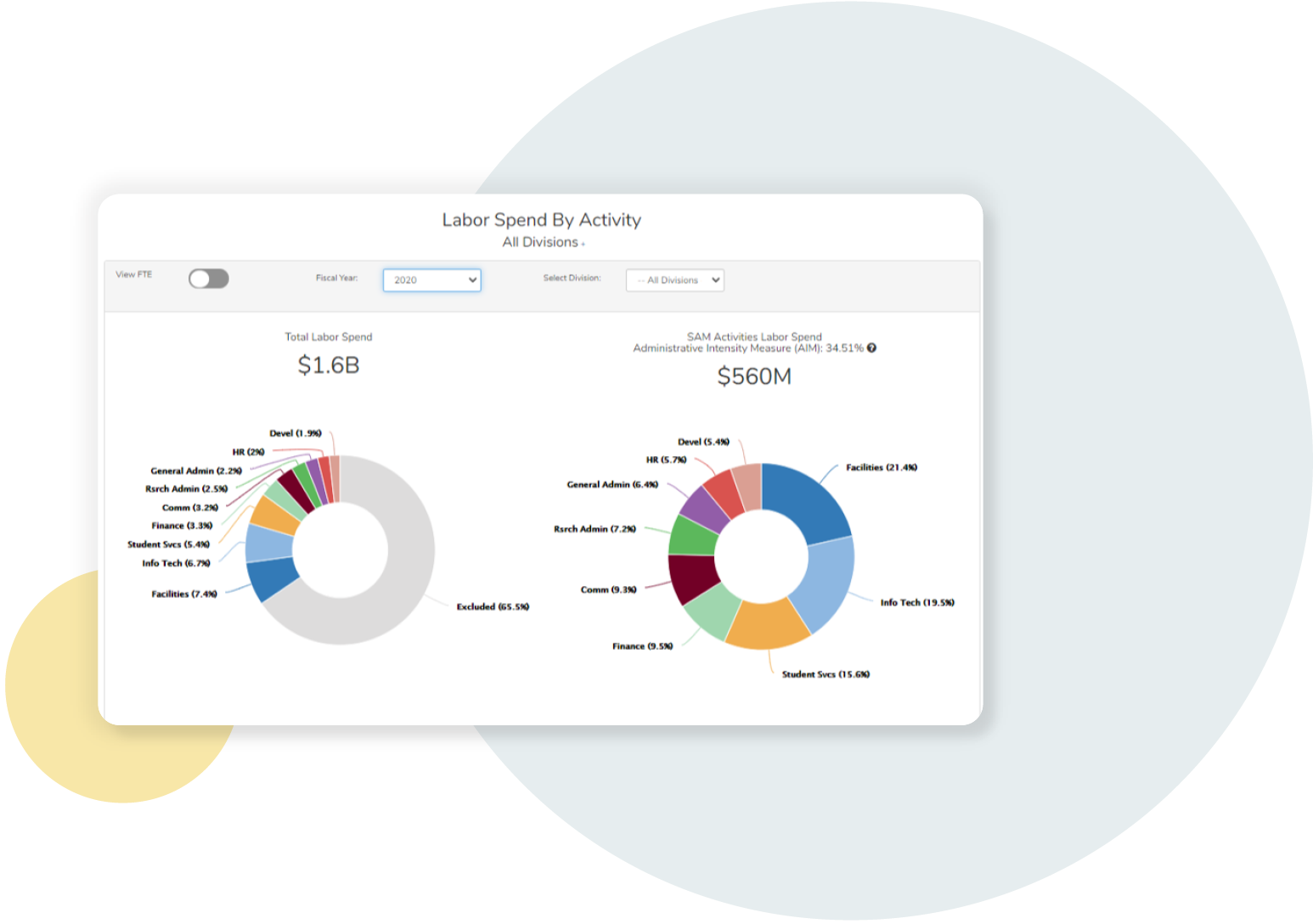 Assessment and Credentialing
Assess student learning outcomes in real-time with a unified platform that empowers you to seamlessly access assessment data and leverage it for accreditation, planning, and continuous improvement. Our technology gives stakeholders - from students to faculty and administrators - fast access to the data and evidence they need across courses, programs, and outcomes.
Explore Assessment and Credentialing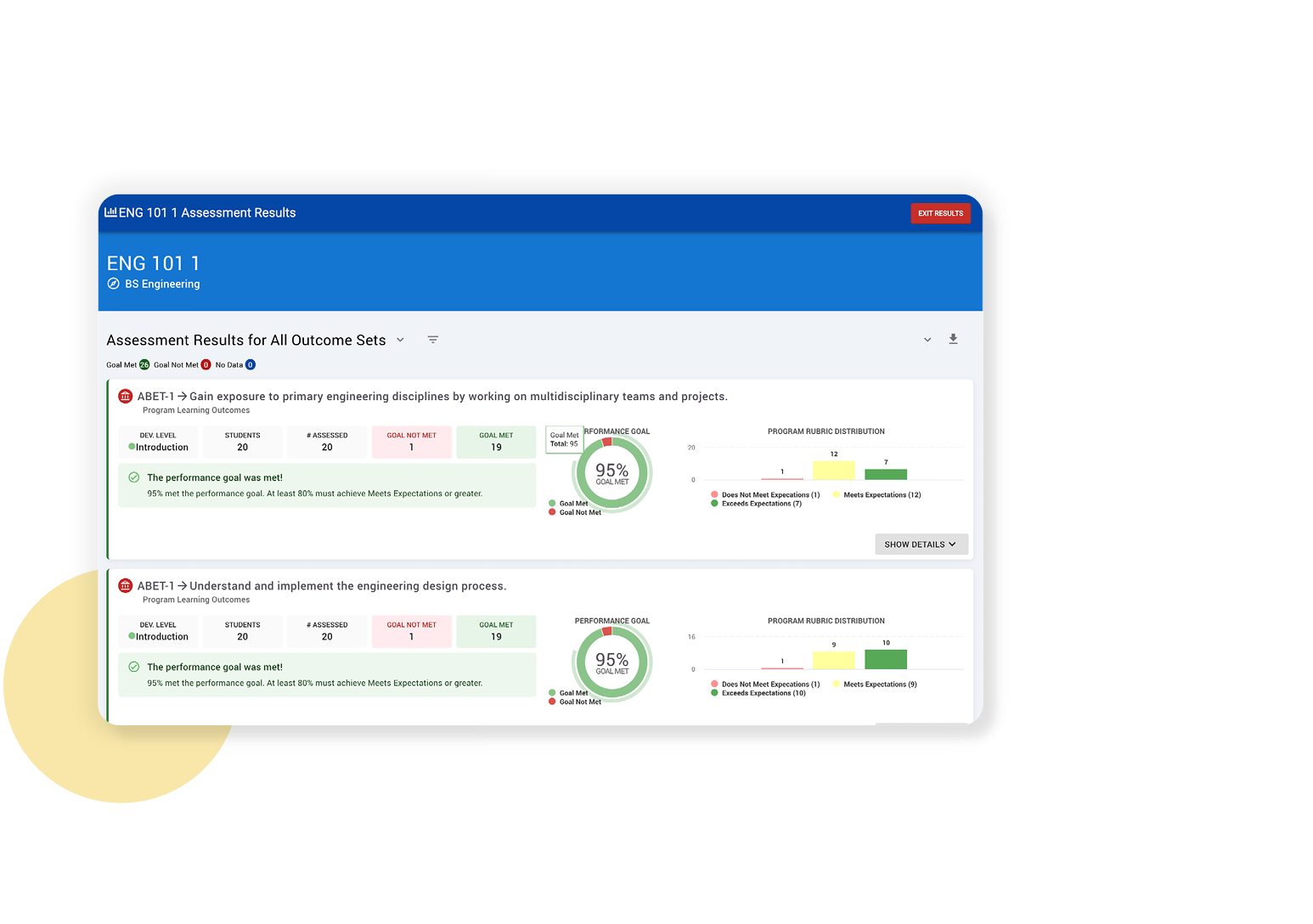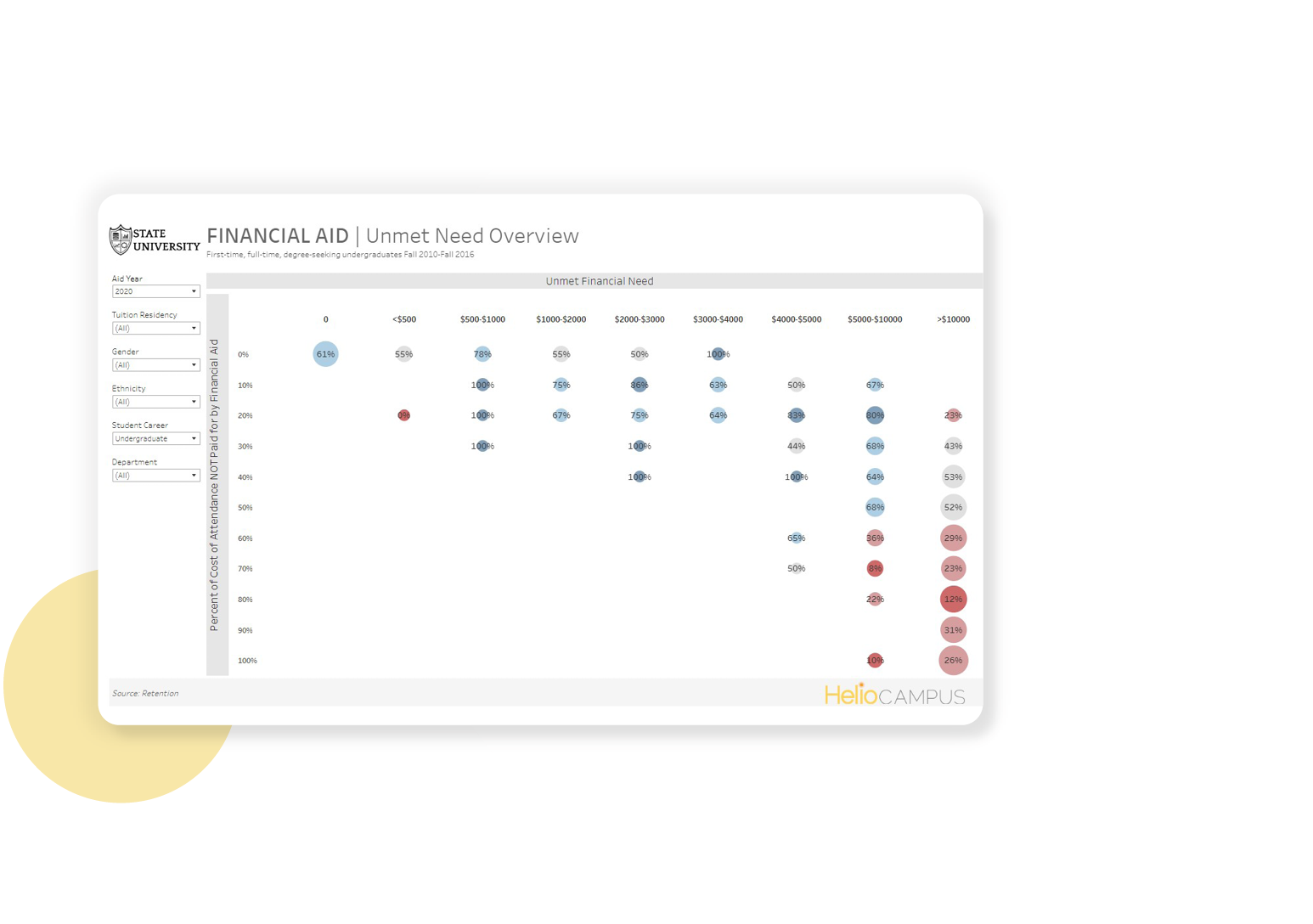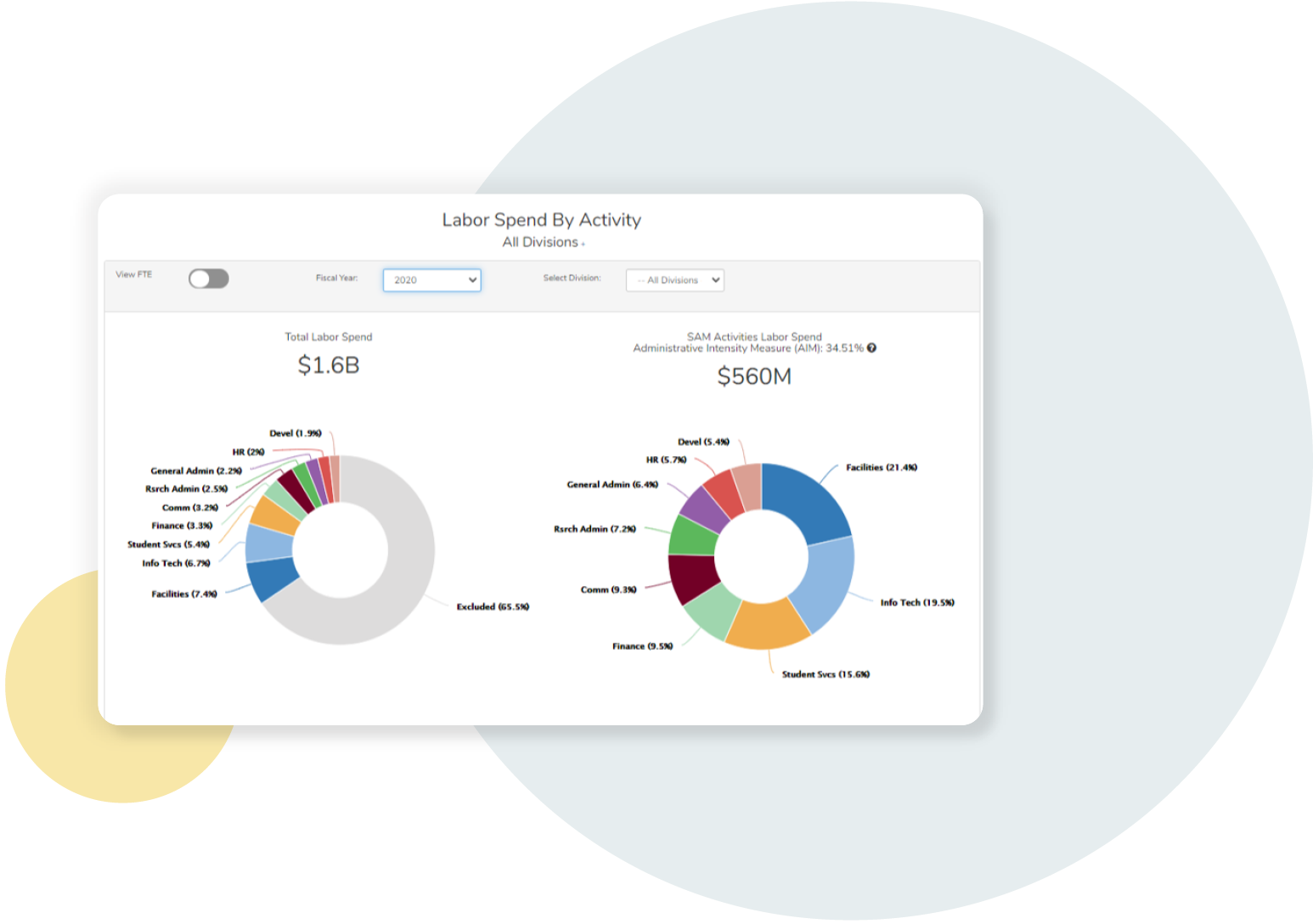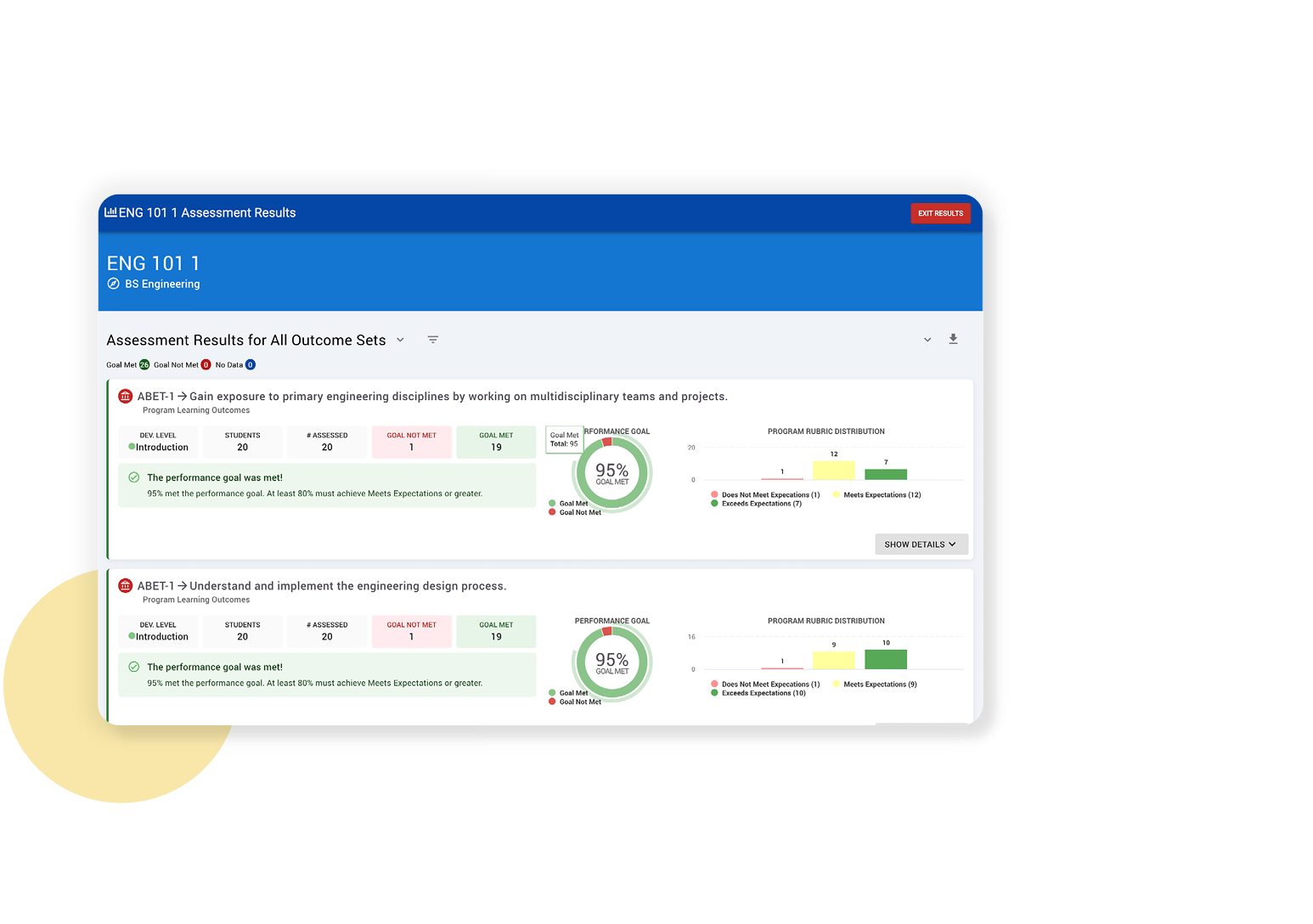 Transforming institutional effectiveness takes more than technology
HelioCampus enables you to connect the dots across academic programming, administrative operations, and student learning outcomes to power integrated planning and continuous improvement efforts.
Add expertise, not overhead.
Extend the capacity and resources of your teams. We form deep partnerships with our customers to tailor our innovative technology and proven methodologies to your unique challenges.
Build for
scale.
Access to data and automated workflows is just the first step. Our technology platforms easily grow and mature with your institutional goals.
Integrate simply and reliably.
Organize data from your core systems (SIS, LMS, HRIS, etc.) to seamlessly and reliably share mission critical data, stored in a secure cloud-hosted, dedicated instance.
Grow with peers.
Work with our Client Success team and join our communities of practice, where you'll find support and share ideas to help navigate the complex challenges of your institution.
Powering insights for higher education at forward-thinking institutions

Given all the changes we were undergoing, getting an up-to-date snapshot of our university should have been a challenge. But thanks to [HelioCampus], we could easily make changes [to our Decennial Report] up until the day before…This platform really saved us.

With HelioCampus' Standard Activity Model (SAM) for student services, we were able to break down the nebulous idea of student success into distinct parts. Now we can use that data to glean nuggets of information that we can share across colleges to guide their investments and boost student success.

HelioCampus set up the entire environment - the data lake, ETL layer, Tableau data visualization environment, student data models that included admissions, course registration, and the entire student lifecycle was all designed for us. If we had taken on that aspect of the project internally, it would have taken us years.
Explore our resources
Check out the blog for ideas and best practices to enhance your data analytics, financial intelligence, and assessment efforts.
Bring insights to life and transform institutional effectiveness
See how HelioCampus can enhance your data analytics, financial intelligence, and institutional assessment capabilities.