Labor Cost Benchmarking
Pairing Efficiency with Community Satisfaction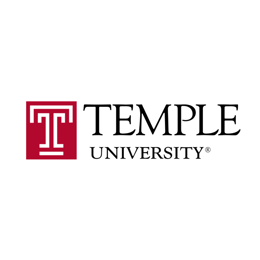 Temple University
Temple University (TU) is a public state-related research university in Philadelphia, Pennsylvania founded in 1884. TU serves over 37,000 undergraduate, graduate and professional students as of 2020. They are the world's latest providers of professional education, preparing the largest body of professional practitioners in Pennsylvania.

Several years before a global pandemic disrupted higher education, TU was already feeling pressure to reduce their cost and operate more efficiently. Although the university is state supported, only about 14% of their yearly budget comes from state appropriated funds. For the rest, they heavily rely on enrollment.
"For Temple, the data were critical for strategically addressing resource allocation and avoiding across the board approaches to both budget cuts and investments."
Centering Effectiveness
Temple had moved to a decentralized budget model in 2013. However, this decision wasn't enough to support ongoing decision-making and evaluate how their current administrative costs compare to peers.
Quality Matters
Temple was operating relatively efficiently compared to peer institutions, however, they needed to perform a deeper analysis with real data to understand their labor spending and investments in quality of services. Knowing this information was a key opportunity for Temple to make smarter choices about where additional spending might make a difference.
Staying Effective in the COVID Era
The HelioCampus benchmarking data and the results of their survey allowed Temple to pivot smarter during the pandemic, especially in the wake of the COVID recession. Temple is confident that their community will continue to thrive, despite the ongoing financial pressures in the higher education industry.
Learn More About the Results
To ensure they were making financial decisions that would positively impact their mission, Temple partnered with HelioCampus Benchmarking. Read the case study to learn more about how Temple was able to benchmark their spending against peer institutions to track effectiveness and satisfaction.