Higher Education Data Analytics
Building a Culture of Data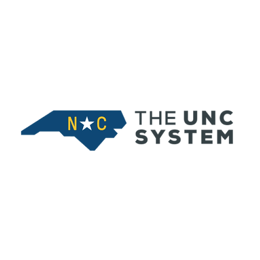 University of North Carolina System
The University of North Carolina System (UNC System) is one of the most valuable public higher education systems in the country. In North Carolina, all the public educational institutions granting four-year degrees are part of the University of North Carolina System. The multi-campus system encompasses 16 universities and the NC School of Science and Mathematics, the nation's first public residential high school for gifted students.

UNC System partnered with HelioCampus to create UNC Insight, a modern data-sharing platform connecting all of their institutions across the state.
"We didn't just want to build a data warehouse, we wanted to build a data culture…We aspire to empower leaders and other stakeholders to use data in real-time, during key conversations."
How UNC System Uses the Data
Building Community by Learning Together
As part of the effort to build a data culture, UNC System recognized they could tap into the wealth of expertise and experience among the universities' teams. However, they knew that building a system-wide learning community required getting people together to share knowledge. UNC System needed a centralized dataset with best practices that would make it easy to share and learn from each other. Routine calls and campus visits were used to catalyze that effort, and experts from HelioCampus and across the UNC System were invited to share or learn more about the platform.
Streamlining Student Success
UNC System has expanded into more complex data sharing and analysis. The analytics data helped the System Office on data science projects to move from descriptive analytics into predictive models and forecast dashboards to cover gaps and keep projects moving forward.
Sharing with Stakeholders
At the center of the human investment was a multi-functional team supporting the data ecosystem and its entire lifecycle, including requirements gathering, planning and governance, architecture, data pipeline and visualization development, and support and evangelization. Under this new approach, informing and engaging stakeholders at all levels and all phases of the lifecycle became a centerpiece of the growth and development of UNC analytics.