Student Success in Higher Education
A Data-Informed Strategy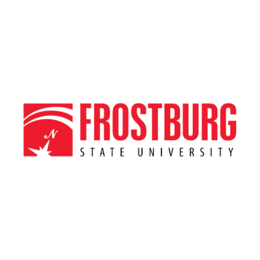 Frostburg State University
Frostburg State University (FSU), founded in 1898, is a comprehensive, student-centered institution in Frostburg, Maryland with 5,300 students in rural Maryland dedicated to providing a quality education that leads to real-world success.

Following the 2008 recession, FSU experienced reductions in their admission and retention numbers. To improve these rates and address unmet financial need among their students, the university turned to HelioCampus to look for ways to adjust using a data-informed financial aid strategy.
"We are getting even more granular with the data, looking at levels of unmet need and getting our financial aid office's input. It is an iterative process. But we were working with anecdotal and incomplete information. Now, working with HelioCampus, we have some what-ifs and modeling that is helping us move forward."
Using Data to Understand
FSU had an urgent need for answers to their recruitment issue. By leveraging student data, FSU was able to track what other area schools were doing and piece together the puzzle of the institution's declining enrollment patterns.
Leverage Financial Aid Data
FSU needed to determine how to most effectively leverage their financial aid to both recruit and retain students. HelioCampus helped FSU build and meet four goals based on a sample experiment that used GPA, tuition, residency and proximity to campus of prospective students. This data was used to compare data points to financial aid offered and whether or not the student enrolled.
Targeted Financial Aid Models
FSU had to understand how to use financial aid even more strategically to increase student admissions and retention. Through the partnership, HelioCampus built three statistical models aimed to maximize both net tuition revenue and yield.
Moving Forward - Based on Data
As the 2008 recession loomed the economy, universities had the greatest impact on declining student admission and facing financial challenges to retain students. With the institutional priority on increasing enrollment and retention, FSU was able to actively distribute aid based on increasing financial aid while also targeting the distribution of the aid according to their data.