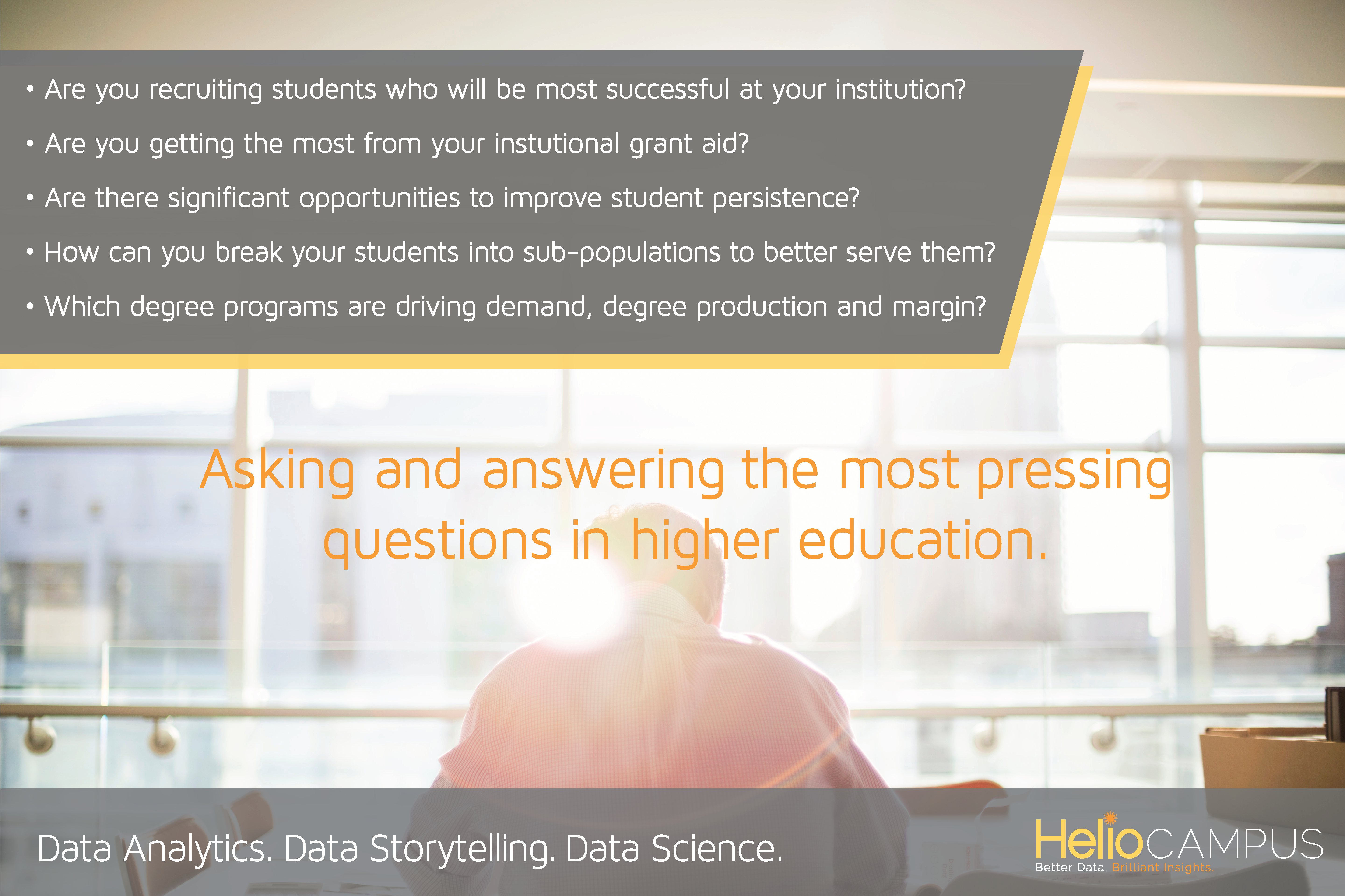 Key Takeaways
Higher education data professionals need to work to take the complexity out of institutional data, making it easily accessible, understandable, and actionable.

Institutions must take fundamental steps to successfully implement an effective, institution-wide business intelligence and analytics capability.

In building this capability, institutions must provide greater visibility into the critical connections between enrollment, student outcomes, and financial data.

Technology alone isn't the answer — investing in data science and storytelling expertise is critical to glean insights that lead to action.