Assessment, Accreditation and Self Study
Streamlining Assessment & Accreditation with HelioCampus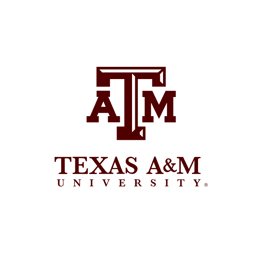 Texas A&M University
Texas A&M University is a public, land-granted, research institution in College Station, Texas. They serve more than 69,000 students and another 5,200 learners at locations across the state and in Doha, Qatar.
Every 10 years, the Southern Association of Colleges and Schools Commission on Colleges (SACSCOC), the accreditation body for higher education institutions in the south, requires its member institutions to prepare a "Decennial Report." With Texas A&M facing its review in fall 2021, the team was focused on getting their report done in an efficient way, creating a process that included embarking on a digital, more modern approach that would not only deliver their Decennial Report, but that would enable regular, collaborative, and continuous improvement planning across its 550 programs, post-report.
"Given all the changes we were undergoing, getting an up-to-date snapshot of our university should have been a challenge. But thanks to technology, we could easily make changes up until the day before. I'm not an actor on TV, and this is not a paid endorsement for HelioCampus - but this platform really saved us."
How Texas A&M Uses the Data
Utilize Templates to Create Workflows
Texas A&M lacked a smooth process to prepare the Decennial Report from the project's onset to crossing the finish line. With the help from HelioCampus, Texas A&M figured out how to shift from a workflow to using the platform to revolutionize their program assessment process.
Define Roles for Better Communication
Efficient communication and collaboration with stakeholders was a challenge for Texas A&M to a successful self-evaluation. The institution needed to define roles for each participant in the review to sign off on the Decennial review. By using the HelioCampus institutional assessment platform, Texas A&M directly assigned roles and permissions to foster communication paths among stakeholders.
Streamlining Data Collection
The self-evaluation piece of the accreditation process is often a multi-year challenge, but having reliable, current data— coming from a single source of truth—creates simplicity and allows for maximum flexibility, lightening the load and enabling stakeholders to use data beyond accreditation reporting needs.
Using Technology to Convey Texas A&M's Story to Reviewers
The HelioCampus platform enabled Dr. Dorsey and her team to convey Texas A&M's story accurately and powerfully—even during a period of continuous flux. Dr. Dorsey's team wrapped up the Decennial Report in the middle of a global pandemic, amidst presidential changes at Texas A&M, and during a rare deep freeze in the south which shut down the university in February of 2021.
Learn More About the Results
Read the case study to learn how Texas A&M not only ushered in a new digital process for self-study preparation, but revolutionized their program assessment process—from enabling near real-time data collection and feedback to offering a single, accessible platform to track progress on essential assessment efforts across the university.