Higher Education Data Analytics
Launching an Analytics Transformation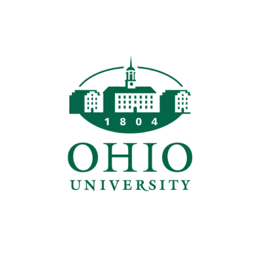 Ohio University
Ohio University (OU), founded in 1804, is a public research university in Athens, Ohio. Ohio University comprises nine campuses, nine undergraduate colleges, its Graduate College, its college of medicine, and its public affairs school, and offers more than 250 areas of undergraduate study as well as certificates, master's, and doctoral degrees

Like universities around the country, the institution is now grappling with reduced state appropriations, declining enrollment, and dramatically increased fixed costs such as healthcare and facilities maintenance. Ohio University knew that navigating this new reality meant transforming the way the university used data and made decisions.
"HelioCampus follows a teaching model and that's a great fit for our university. They were able to bring us up to speed quickly and provide the continuing support and training to allow us to build our own capabilities."
Putting Change into Action
OU was shifting to a new analytics and decision-support initiative, however, they were encountering problems that were holding the institution back from making critical, real-time decisions that impact recruiting, retention, and student success. OU used a data analytics platform to be able to translate metrics into meaning.
Creating the Climate for Change
OU was challenged with creating a sense of urgency, building a coalition, and developing a vision to develop a data analytics transformation. With the help of HelioCampus, OU implemented a modern data infrastructure and visualization platform with custom capabilities to reduce data processing time for analyses, automate advanced analytics, and provide an intuitive end-user experience.
Enabling the Organization
OU needed new data models to communicate the institution's vision and empower broad-based action to support and provide efficient communication between department levels. By teaching staff and faculty how to use the analytics platform, it reduced the barriers to data and encouraged peer-learning and building of communities of practice.
Choosing a Partner
Ohio University's analytics team and the IR office was able to create new data models, incorporate feedback from users, and build out documentation and training libraries. By building its capacity for advanced analytics and institutional data literacy, Ohio anticipates that the use of data-informed decision-making will become a market differentiator, allowing it to gain a competitive advantage in a rapidly changing higher education environment.