Labor Cost Benchmarking
How Benchmarking Allows for Smarter Investments and Greater Cost-savings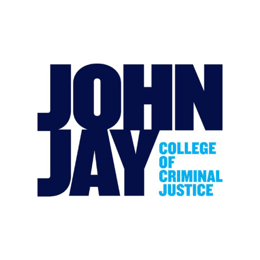 John Jay College of Criminal Justice
John Jay College of Criminal Justice (JJCCJ), established in 1964, is a public liberal arts college in New York City with education objectives in criminal justice, leadership development and emphasis on professional achievement in public service. JJCCJ is one of the nation's premier criminal justice institutions, bringing together award-winning faculty and students in diverse communities to engage with issues of justice.
John Jay partnered with HelioCampus to uncover insights into their institutional labor spend and understand why the institution's budget for administration was equal to that for its faculty.
"Connecting with other member institutions was eye-opening. All of the folks there were using a tool similar to what we are using here at John Jay—and to be able to share stories and insights with them? Well, that's powerful."
How John Jay Uses the Data
Centralizing Labor for Greater Efficiency
John Jay needed to be able to take a look at their job function activity data across the college to understand where labor takes place and where efficiencies can be made, specifically around their HR department. The benchmarking data revealed that John Jay's HR spending was higher than that of comparable institutions and a large percentage of workflow was being performed outside of the HR department.
Benchmarking Supports More Strategic Investment
The benchmarking analysis uncovered that John Jay was spending more than its peers in the areas of facilities, academic advising, and alumni relations. However, revelations about higher spending don't always result in cutbacks—sometimes they confirm and support a decision to center a key priority or make more strategic investments. For example, since the John Jay facilities generate income for the institution, they were comfortable with the higher than benchmark cost in this instance. Also, while John Jay spends more on academic advising, rising retention rates makes this spend well worth the investment.
Using AQSS to Measure Success
With the ability to assesses customer satisfaction levels for different departments, John Jay is able to justify spending and understand where they should be prioritizing. For example, if they are under the benchmarks, but their customer satisfaction is high, then they are doing it right and don't need to change anything. Overall, this data allows them the ability to pinpoint where to direct efforts and funds.
Streamlining and Automating Administrative Processes
John Jay addressed some of the HR redundancies by implementing some more streamlined and automated processes. For example, they sped up their hiring process by investing in an automated onboarding program that freed up valuable time for academic departments and existing HR staff to focus on strategic activities. They also invested in an automated time & attendance tracking system to speed up staff payments after the benchmarking analysis helped them understand that a lot of time & attendance work was being done outside HR. Finally, they were able to streamline the approval process for new positions after learning that much of this work was happening outside of HR.
Partnership Brings Extra Value
Partnering with HelioCampus has allowed John Jay to reinforce its institutional decision-making with valuable data. In addition, the Consortium allowed John Jay to become part of a community of peers and be able to measure their academic and administrative labor costs to optimize and align with their strategic plan.