Higher Education Data Analytics
Driving Institutional Effectiveness with Data Analytics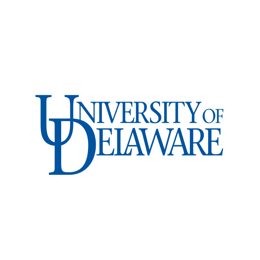 University of Delaware
The University of Delaware (UD), established in 1783, is a public R1 research university that serves more than 20,000 students located in Newark, Delaware. UD is committed to research, service, and educational excellence across their graduate and undergraduate programs—but determining how well they are fulfilling their mission is a complex task.

To answer that question, UD partnered with HelioCampus in 2019 to build a comprehensive data platform, enabling them to evaluate their decision-making more holistically.
"Tracking KPIs is not enough anymore. Institutions must demonstrate that they are using their findings for decision-making and continuous improvement. Our analytics platform helps us ensure our data is used for multiple purposes beyond accreditation."
Translating Strategic Planning into Measurable Data
Strategic plans can serve as a double-edged sword for many institutions. UD's goal was to ensure the university's strategic plan sparked transformation by backing institutional goals with centralized, accessible data. By translating the five pillars of their strategic plan into quantifiable data points, university leaders can track their growth and take action if the data indicates an unexpected downward trend.
Improving Transparency With Streamlined Public Reporting
Every year, colleges and universities must share critical institutional data like retention rates, enrollment, and more with external stakeholders in a public forum—a process that is often cumbersome and time-consuming. But with a centralized data platform and models, UD can now quickly update its annual census data and provide critical information to stakeholders with ease.
Using Data to Support a More Holistic Accreditation Process
UD needed to go deeper into their analytics platform to communicate how they use their data to the accreditation boards. To utilize institutional accreditation data in a more holistic way, the HelioCampus Data Analytics platform and underlying data models enabled UD to continuously monitor internal metrics to ensure they stay on track and use the data for multiple purposes beyond accreditation.
Pivoting Confidently with Data-Driven Decision Support
UD has embraced its data analytics platform and uses it regularly to drive internal operations and decision support. For example, when COVID hit, they were grateful that the university had already invested in a centralized platform, when quick pivots were essential to ensuring the long-term financial viability of the university. The platform allowed them to meet the accelerated need for internal decision support and they were able to pivot quickly and develop tools to address enrollment and net tuition revenue.
Building a Culture of Data Literacy
Today, UD is moving away from siloed accountability and toward continuous improvement and proactivity—an effort made possible by HelioCampus's user-friendly, centralized data analytics platform.