Student Success in Higher Education
A Focused Approach to Analytics Pays Off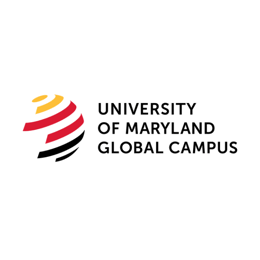 University of Maryland Global Campus
The University of Maryland Global Campus (UMGC), formerly known as the University of Maryland University College, is the largest public, primarily online university in the country. Today, UMGC serves 90,000 undergraduate and graduate students as well as a global network of 230,000 alumni.

As with many universities, the University of Maryland Global Campus (UMGC, formerly University of Maryland University College) started their endeavor into analytics with a question about shifts in student enrollment volume. But in the end, they discovered the challenge was not about attracting more students – or increasing the volume of students applying – it was about conversion.
"Today, neglecting analytics is no longer an option for higher education institutions. Analytics plays a key role in the success of UMGC, and we know that the need to be more efficient and effective will continue to be met by our data analytics program."
The First Five Years
UMGC was new to the analytics game when they launched their data initiatives in 2011. Without proper data analytics, UMGC was challenged with building a baseline to identify opportunities for improvement before getting into the more sophisticated modeling that can help inform strategy. The data from HelioCampus has helped position the institution to understand what areas could benefit institution-wide analytics and insight into their student enrollment program.
The Power of Data Dashboard
UMGC needed data to know that dedicated resources needed to be allocated to ensure success. The institution was able to establish a data analytics unit to refine comprehensive data models that represented interactions and outcomes across the student lifecycle, analyze trends, and work with departments that were in contact with students to build and adapt dashboards for real-time analysis.
Building the UMGC-HelioCampus Partnership
With the realization that other institutions could benefit from their expertise and proprietary technology, in early 2016 UMGC stakeholders created a separate business entity: HelioCampus. Over the years, the UMGC-HelioCampus partnership has been a win-win for both organizations. With the embedded HelioCampus team bringing the unique perspective of someone both "on the ground" within the university and armed with HelioCampus's deep expertise across the industry, UMGC's analytics efforts have been expanded even further.